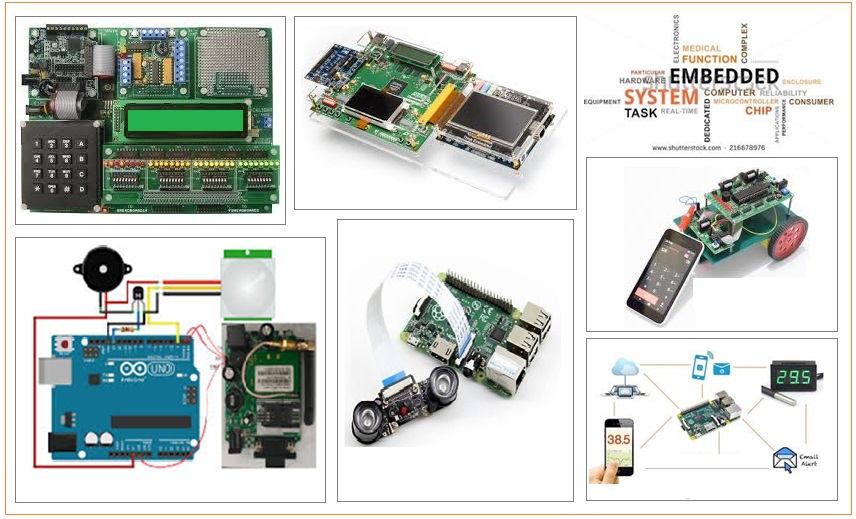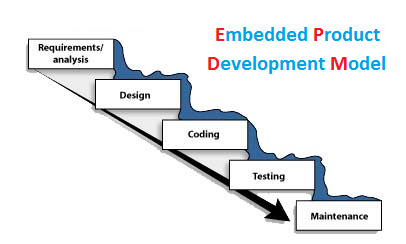 There is undoubtedly a euphoric feeling whenever the term embedded systems and embedded system engineers are mentioned. In fact, embedded is a standalone domain which is slated to reap maximum benefits from modern smart technology. At this juncture, it is worth understanding that embedded systems form the micro-level hardware and software architectures of almost all technically-driven innovations.
With rapid penetration of smart technology, embedded systems (embedded engineering) has become the buzzword. However, domain experts (engineers specializing in embedded systems) still feel that fresh engineers and engineering students require awareness about the all-pervasive embedded sector in India. In a bid to offer clarity to budding embedded engineers in India regarding the key scenario of embedded systems in 2018, we obtained valuable insights from specialists. Check these out below:
You would be solving societal problems smartly with your embedded skills
Embedded Systems engineers believe that the key to make our society smart lies within engineering of embedded systems.
"Programming embedded systems smartly is key to a Digital India, almost all aspects today are driven by technology. With our decision makers laying increased emphasis on schemes like smart cities, the demand for embedded system engineers has definitely multiplied,".Also Internet-of-Things (IoT) has delivered a much-needed fillip to embedded systems research in India thereby opening-up increased opportunities for engineers. Also, with other experts remaining optimistic about the deployment of IoT-driven solutions for larger society, the onus naturally is back to embedded engineers to offer micro-level smart solutions for solving real-world problems.
"By putting IoT machines where a person can push a button to send an alert to his farm for a refill, middlemen can definitely be eliminated. The onus is now on the IoT service providers and embedded engineers to design and deploy such smart market devices," states Swetha Gaded who works as business analyst at Inventrom.
"Machine learning has been increasingly capable of accurately diagnosing a range of physical and mental health conditions in recent years," adds Bastin Robin who is chief data scientist at CleverInsight.
The above insights, by Bastin and Swetha, are indicators about the societal impact that embedded engineers can achieve today.
Also, with embedded engineers currently happy about the increased scope for aspects such as design engineering and application development in India, engineering students (and the fresher engineers) have lots to cheer about as far as motivation to take up embedded systems as standalone skillsets are concerned.
Societal sectors driving maximum demand for embedded systems in India
With an increase in the number startups specialising in research & development (R&D) in the embedded systems domain, jobs here for engineers has also quadrupled; more so over the last couple of years. With research towards mitigating existing issues being the focus, experts have rated specific areas as driving demand along with reaping maximum benefit from embedded engineers currently.
"I would rate healthcare, medical electronics, retail, robotics, and agriculture as key areas which are now reaping benefits of the increased global research with respect to implementing smart embedded solutions," informs Aravindan.
Click this For Advanced Training In Embedded Domain
These skillsets can bring out the embedded side of you
Now, fresh engineers desirous of building careers in embedded systems after completion of graduate engineering (BE/B.Tech) degree, the below skillsets are recommended by domain experts to bring in the 'lucrative' touch:
Embedded Linux programming
Mandatory knowledge of languages such as Embedded C ,Python, R
Embedded software
Real-Time operating systems (RTOS)
8051 microcontrollers
ARM 7 Processors
Open source platform such as Raspberry Pi ,Arduino etc
IOT & Interfacing
Embedded C, embedded C++
Internal architecture of microcontrollers
Schematics drafting skills
Debugging
Thorough understanding of Analog and Digital circuits
Embedded engineers believe that with these skill sets, new engineers (spanning across streams) stand a chance at working in basic projects. For B.Tech,M.Tech embedded systems graduate engineers, domain experts recommend that you master these skill sets:
ARM Cortex microcontroller programming
Embedded Linux
Firmware programming
UART & other protocols
Also, companies preferring engineers for hardware generally seek Printed Circuit Boards (PCB) Design skillsets.
Apart from the above specific skillsets, there are also generalised ones that need mastering in the right stages, post which a career in embedded becomes unsatisfying. These; including a bachelors in engineering degree in electronics,EXTC,instrumentation, computer science, information science, and electrical; are:
Problem-Solving ability
Effective designing skills
Hardware designing skillsets
General programming skills
Arduino
ARM7 series processor
Raspberry Pi IOT
RTOS
Click this For Advanced Training In Embedded Domain
In addition to the above skill sets, there are those that are defined specifically by firms based on the job profiles. The multi-national corporations (MNCs) generally offer in-house training to fresher embedded engineers. However, today's startups prefer engineers to be fully skilled before starting work on embedded projects. These firms prefer to save on both time and money involved in training.For them ,most preferred option of hiring fresher with embedded skilled person is professional training institute.
Typical job profiles in Embedded Domain
Exact working nature depends on recruiters, but the below is a generalised set of job profiles that you should find yourself into:
Software development and Testing
Debugging embedded systems
Writing secure codes
Design review, along with code
Working towards making existing system efficient. In other words, improve scalability of systems
Analyse requirements and develop embedded system software
Effectively integrate software with hardware design; improve scalability
Improve overall input-output performance of embedded systems
Placement Opportunity in Embedded Domain : Click Here