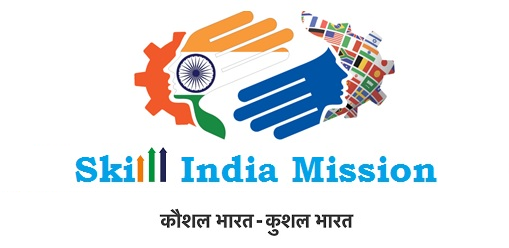 Government of India Registered & ISO Certified Organization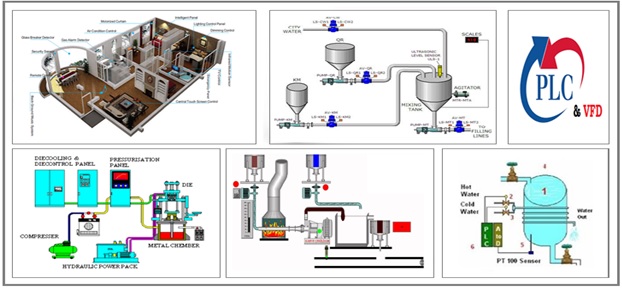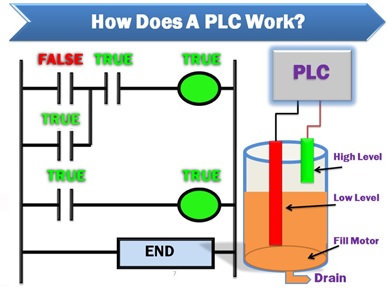 Download the Syllabus : Click Here
Theory of PLC
Introduction to PLC
Types of PLC
PLC VS Microcontroller
PLC Advantages & PLC Applications
Introduction to PLC Hardware
How to select the PLC for Projects
Introduction to I/O Devices (Digital only)
Introduction to Logic Gates
Introduction to Ladder programming, Ladder Symbols, function Blocks.
Syntax & its error
Scanning of I/O in ladder
Benefits of ladder programming
Designing Single Rung & network
Designing Multiple & branching Rungs & networks
Learning algorithms for Practical applications.
Introduction to PLC Trainer 100A
What is Automation Control & Project management
Writing of Alarms in PLC And Interface,Ack in HMI/SCADA
Analog Input/Output Programming
Analog Input Reading,Averaging,Scaling etc
Analog Output writing,Scaling for field Devices
Programming for 4-20mA,0-10v Analog Input Signals
High Speed Counter
Use of high speed counter in Ladder Programming,
Application of High speed Counter
Theory of VFD
To study Functions of VFD Switches & Symbols.
To operate motor using VFD Console switches.
To change parameter settings.
Selection of VFD for Application.
To change Ramp Down time [deceleration time].
To change Ramp up time [acceleration time].
To set output frequency limit [Maximum].
To set output frequency limit [Minimum].
Introduction of Modbus Communication of VFD with PLC .
Troubleshooting of VFD
Practicals on PLC & VFD
Wiring of Input devices Push buttons Limit switch to the PLC.
Wiring of output devices from PLC to Relay Contactor and Solenoid Valves.
Wiring of Level Sensors Pressure sensor to the PLC
Wiring of Analog output from PLC to different devices.
Programming Of Analog Input and Output in PLC
Configuration of PLC – CPU Hardware with the Software
PLC Ethernet / Profibus / RS 232 Comport Configuration with work station.
Creating new Project for Conveyor Control/ Fan Control/ Pump Control with different industry based Application.
Creating Interval control systems for Process Applications with TIMER COUNTER and commands
Configuration of High Speed Counters with PLC and Its
Plant Graphic Control Interfacing Program with Monitoring systems.
Motor Starter
Start/Stop Push button with Motor overload & High temp i/p
Motor Directions control For-Rev direction with delay & interlock Protections
Conveyor Systems
Material conveyor with Counter
Traffic Light control
Traffic Light controller 4 lane
Water Level controller
Water level controller with pump
 Download the Syllabus : Click Here